You can request your next (or first!) appointment right here - just click on the link below and you'll be taken to our secure Appointment Request Form:
You can fill out the Initial Sleep Disorder Treatment Form in the privacy of your own home or office:
To view our Notice of Privacy Practices, please click on the link below.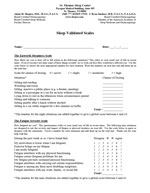 Sleep Validated Scales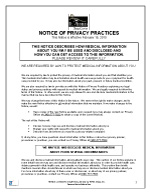 Notice of Privacy Practices

You'll need to have Adobe Reader® installed on your computer to open these PDF documents. If you don't already have this program, you can download it for free by clicking on this icon:
---
Billing and Cancellation Policies
Payment for services is due in full at the time of scheduling.
Insurance payments are accepted for all Virgin Islands Equicare as well as Medicare plans. For all insurance plans, co-payments, coinsurance and deductible charges may apply. A fully refundable reservation fee is required to secure a room in the center. Cancellations made less than 1 week prior to the scheduled study will result in forfeiture of the fee.
Non-covered services, i.e. any care not covered by your insurance carrier, will require payment in full at the time services are provided or upon notice of insurance claim denial. Please contact our office for further details.